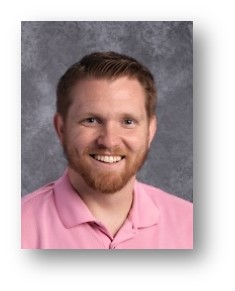 Jeremy White
For National Love Your Red Hair Day, we would like to spotlight our very on Mr. Jeremy White. Mr. White has taught here at Tabernacle Christian School for 6 years. He is a member of ChristWay Church of God where he serves in the Young Adult, Music, Media, and Youth ministries.
What is your favorite thing about teaching? Building a relationship with the students
Why did you become a teacher? I wanted to do ministry every day of the week.
When you aren't teaching, what do you like to do? Play golf, music, and run around with my kids
What is something unique about you?
I'm actually in a real band (
https://www.toriparris.com/
). Also, I can quote almost the entire
Lion King
movie.
What is one thing you want the parents of your students to know? I will not believe everything I hear about you if you won't believe everything you hear about me.