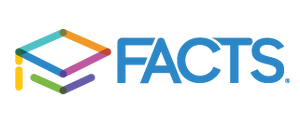 Our online Re-Enrollment is underway! While there will doubtless be questions any time a major change like this takes place, we have processed more Re-Enrollments in the first DAY online than we ever did during the first WEEK under the previous paper-based system. We have heard from many of you who are thankful to finally be able to do all of this more quickly and more conveniently than ever. Thank you all for your part in making this transition a success!
As we continue with the Re-Enrollment process, here are a few notes of which to be mindful.
As you get ready to start the Re-Enrollment process, be sure you follow the link in the email we sent out on Friday, March 1st. This will ensure you are actually re-enrolling. There is a separate Application process for new students that precedes Enrollment, but returning students do not need to complete that.
As you go through the process, be sure to read all of the documentation. This is where you find important information, such as the District Code. It will also give you directions to make sure you are re-enrolling and not applying.
Here are a few of the questions we have been asked by parents who have already gone through the process.
FAQs
When choosing a payment plan, why is there a $20 or $50 fee, depending on which plan is chosen? These are fees imposed by FACTS for the account maintenance over the course of the year. This charge is per family, per year, not for each individual student. While new fees are rarely welcomed, this one provides new benefits unavailable before, like paying registration, tuition, field trips, sports fees, etc. all online. In addition to those tangible benefits, being able to streamline our Application/Enrollment process has allowed us to cut associated costs rather than raise tuition in the face of otherwise increased costs. So while there is a fee involved, it is less than we would have had to raise tuition to cover increased costs of our current system.
Are these online transactions secure? Yes. You have more privacy with automatic payments than by writing a check. Bank research has shown that as many as 10 people handle a check from the time it is written until the funds are finally deducted from your account. Most checks include your name, address, phone number, and other financial information which can be easily copied. With electronic payments, the transaction passes electronically from bank to bank. Any information you share with FACTS is completely confidential. They do not share any information with unauthorized third parties.
What about discounts, such as GBT Member, Ministry, Public Service, etc.? Those discounts will be applied after you have completed the Re-Enrollment packet and chosen a tuition plan. After you submit your packet, we will apply any applicable discounts, finalize the plan, and then you will see it in the Financial section of ParentsWeb. Unless you want to pay tuition early (see next question), finalization of payment plans will not happen until July.
If I am paying for the whole year in one payment, when will I be able to make that payment online? After Re-Enrollment, we review each account and finalize the payment schedule. Once it is finalized, it will appear in the Financial section of ParentsWeb, along with a "Make Payment" button. If you would like to pay this earlier than August 10th, please just let us know, and we will finalize your payment schedule and make that available to you now.
Will I be charged the $20/$50 fee at the same time as the Registration Fee? No. At the time of Re-Enrollment, you will only pay the Registration fee. This FACTS fee will be drafted 10 days after your plan is finalized.
What if I didn't receive an email about Re-Enrollment? This is likely because we did not have your correct or up-to-date email in our system. If you did not receive the Re-Enrollment email, please contact our office, and we can check your information and resend the email.
What is the District Code? The District Code is TAB-AL. This can be found in the body of the original email you received.
What is meant by "Local District of Residence" and "Local School?" This is information that helps us identify the school for which your child would be zoned if he/she did not attend Tabernacle. For example, someone living in Gardendale would answer "Jefferson County" and "Gardendale Elementary/Bragg Junior High School/Gardendale High School" respectively.
While re-enrolling my child, can I go ahead and submit an Application for a sibling not currently at Tabernacle? Yes. Since that sibling is not a current student, he/she will need to go through the Application process before Enrollment. This process can be started now, but those siblings will not be able to enroll until Open Enrollment. However, they will be given priority in the Open Enrollment period.